Iv got the same thing. Telling me to lower temp to -48 deg c or raise humidity to 100%
Any thoughts on this anyone?
I'm not sure what is going on mine says the same shit. Obviously a software issue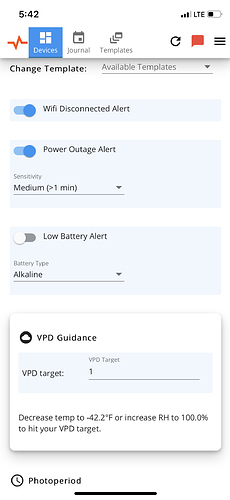 Mine also has been like that for the past few days now. I'm supposed to flip to flower this week, this is my first grow ever… it'd be nice to see some accurate levels going into the flip😩@peet
same here then i changed one of the numbers, hit save and corrected itself.
just gotta repeat… repeat… repeat…

There was a bug, it's fixed now. Sorry for the trouble ya'll!