Just wanted to give you an update on what we've been working on and what's coming up soon.
​
Due to high demand we've been sold out of the Pulse One grow room monitor, but have another harvest on the way! We're backordered until around July 14th. As always, if you order sooner, you'll be first in line to get your shipment.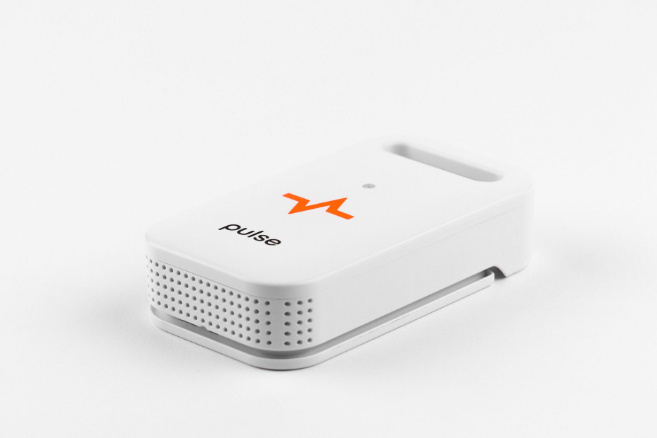 App Updates
Bluetooth Wifi setup is now available on the native apps. You can get to it by scrolling down in the regular wifi page, and tapping the "Bluetooth Blinkup" link in the bottom right. Soon we'll change the setup page to be the new and improved bluetooth setup by default.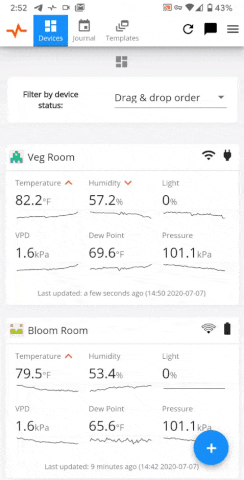 Journal Improvements! We gave some much needed love to the journal. You can filter events now (along with many other improvements, fixes, and refinements):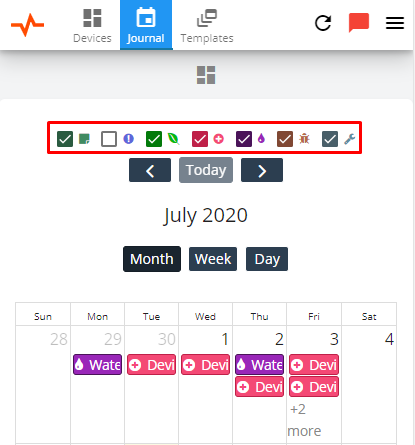 Trendlines added to the dashboard so you can get a quick idea which way your environment is trending: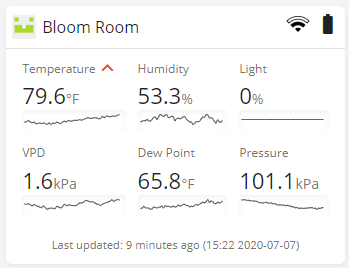 Day & night averages added to the detailed chart page.
Custom date range selection added to the chart.
Native app requires you to log in much less frequently.
Firmware Updates ​​​
Enabled up to one week of offline data logging. T he Pulse will be able to log a week (up from 90 mins) worth of data offline, then sync it once it connects to the internet.
Bluetooth functionality for the new setup process.
In Progress
Ask questions, provide feedback, request features, and join the discussion here on our forums.
Happy Growing,
Pulse Team