Hi guys, so I'm new to the Pulse arena and I'm wondering if any of you can help me out a little bit.
I have setup my Pulse Pro and it is currently in the tent for 24 hours with a hygrometer for calibration. Once i have calibrated the Pulse monitor and set the template to the "Veg Template / VPD - 1.2" - are the parameters set for Temp & RH etc, already set as the recommendation values to reach the desired VPD?
Secondly can someone maybe explain to me what the "Light %" is reading or measuring? I am attached a screenshot from the app to give some background of what I'm referring to. It is the bottom setting in the below screenshot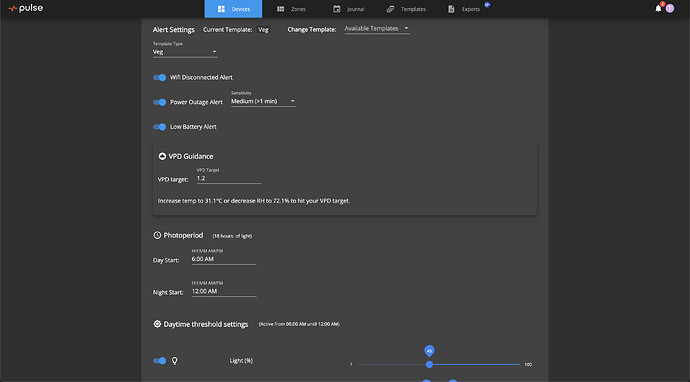 I do apologise in advance if my questions seem stupid

but we just trying to understand the Pulse Monitor thoroughly!

One last thing i wanted to ask is if there are any detailed tutorials or documentation explaining each parameter for veg & flower cycles - Or maybe a blog post detailing a few key features of the app for users?
TIA